Join Us in the Fight Against Cancer
Launched in 2000, the Pink Pony Campaign is Ralph Lauren Corporation's global initiative in the fight against cancer. Originally focused on breast cancer, the Pink Pony Campaign designated a pink version of the iconic Ralph Lauren Polo Pony as its symbol. Over time, the campaign has expanded its mission to reduce disparities in care across a wide range of cancers.
To ensure quality cancer care for underserved communities, the Pink Pony Campaign supports patient navigation programs. These services help guide patients through each stage of care—from screening and diagnosis to treatment and recovery. The Pink Pony Campaign is supported by personal donations, corporate partnerships, and Pink Pony product sales.
In the United States, through The Polo Ralph Lauren Foundation, the Pink Pony Fund provides grants to cancer centers and research organizations, including Memorial Sloan Kettering Cancer Center, the Breast Cancer Research Foundation, the Nina Hyde Center for Breast Cancer Research, the Moses H. Cone Memorial Hospital, the Harold P. Freeman Patient Navigation Institute, the University of Chicago Cancer Research Foundation, the Martin Luther King Jr. Outpatient Center, and the Ralph Lauren Center for Cancer Care.
Internationally, Pink Pony supports more than 20 cancer charities, including The Royal Marsden Cancer Charity, La Asociación Española Contra El Cáncer, Fondation Gustave Roussy, Hong Kong Cancer Fund, the Japan Cancer Society, and Cancer Australia.
Shop the Pink Pony Collection
When you purchase from the Pink Pony collection, 25% of each item's purchase price is donated to Ralph Lauren's fight against cancer.Details
For the Autumn 2018 Pink Pony Campaign, we asked a group of individuals who have all been touched by cancer to share their stories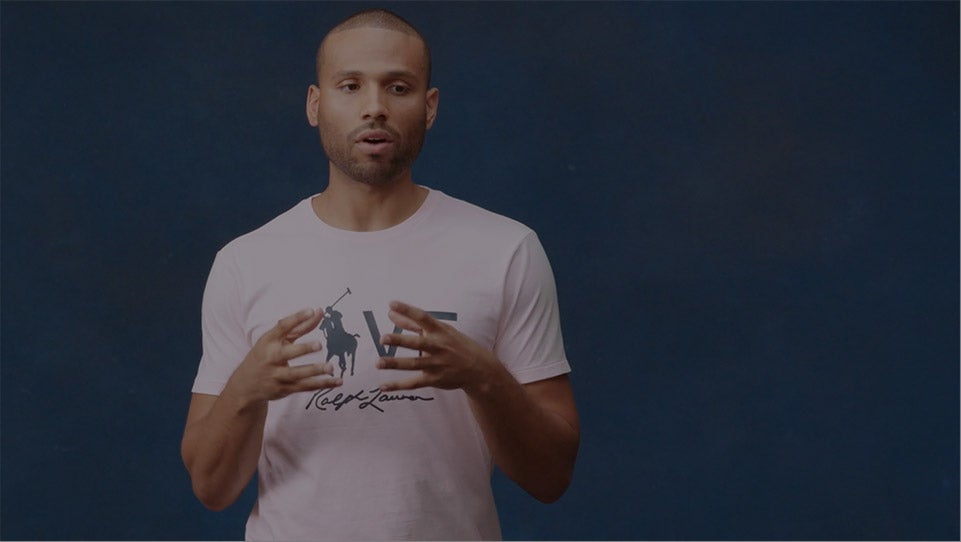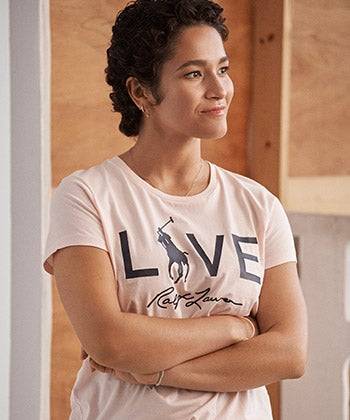 "I am so grateful to be part of the Pink Pony story and to show people they aren't alone in their fight."
—Bianca Muñiz, ovarian and breast cancer survivor
"The Pink Pony campaign is a celebration of being alive and thriving."
—Will Lanier, colon cancer survivor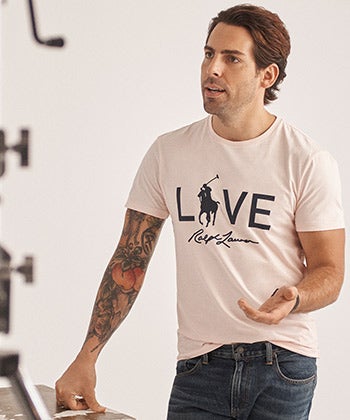 "The Pink Pony campaign is a celebration of being alive and thriving."
—Will Lanier, colon cancer survivor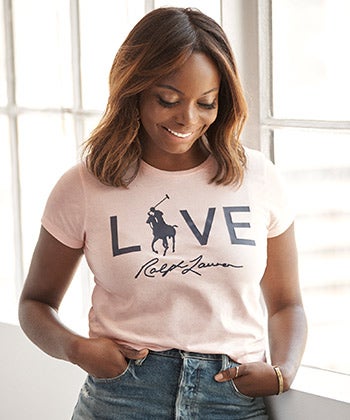 "Pink Pony supports people of all walks of life. It's about bringing awareness to everyone cancer affects."
—Coco Bassey, thyroid cancer survivor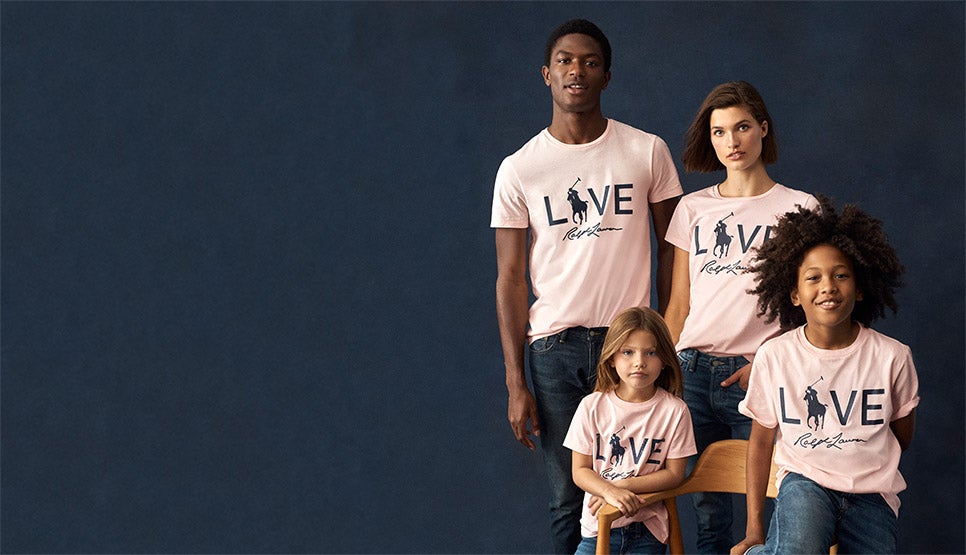 When you purchase a light pink "Live Love" T-shirt, 100% of the purchase price is donated to Ralph Lauren's fight against cancer. Details
"When someone we love has cancer, we are all affected—husbands, wives, mothers and fathers, sisters, brothers, and friends. This is our effort in the fight against cancer."
Inside the Ralph Lauren Center for Cancer Care
Founded in 2003, the Ralph Lauren Center for Cancer Care in Harlem has provided access to quality cancer care regardless of an individual's ability to pay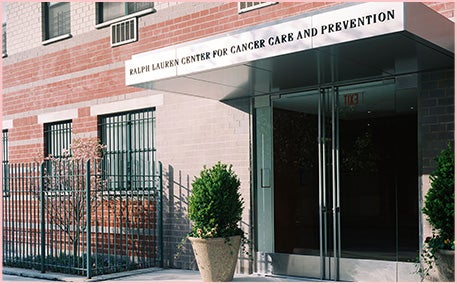 The Ralph Lauren Center for Cancer Care
Learn More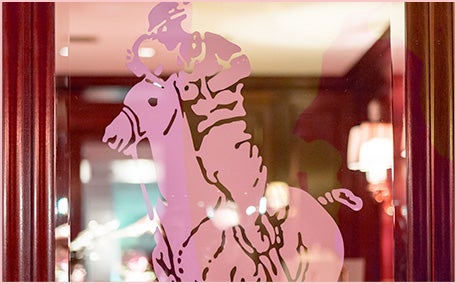 Cancer center information and resources
Learn More
Beneficiaries of Pink Pony global activities during fiscal 2018 include:
The Americas
Donations From the Company:
Canadian Breast Cancer Foundation - Canada
Earlier.org Friends for an Earlier Breast Cancer Test - North Carolina
Fundación Amigos del Niño con Leucemia y Cancer (FANLYC) - Panama
High Point Regional Health System Foundation - North Carolina
Leukemia & Lymphoma Society - New York City & North Carolina
Pink Pony Fund of The Polo Ralph Lauren Foundation - New York City
Donations From The Polo Ralph Lauren Foundation:
Avera McKennan Hospital & University Health Center/Walking Forward Program - South Dakota
Breast Cancer Research Foundation - New York
Harold P. Freeman Patient Navigation Institute - New York
Memorial Sloan Kettering Cancer Center - New York
Moses H. Cone Memorial Hospital - North Carolina
National Consortium of Breast Centers - Indiana
Nina Hyde Center for Breast Cancer Research - Washington, DC
Ralph Lauren Center for Cancer Care - New York
University of Chicago Research Foundation - Illinois
Martin Luther King Jr. Outpatient Center - California
The Dubin Breast Center at Mount Sinai Hospital - New York
Europe
E-commerce Activities:
Fondation Gustave Roussy - France
Aktion Pink Deutschland e.V - Germany
The Royal Marsden Cancer Charity (No. 1095197) - United Kingdom
Asociación Española Contra el Cáncer (AECC) - Spain
Wholesale Activities:
Aktion Pink Deutschland e.V - Germany
Asociación Española Contra el Cáncer (AECC) - Spain
Brostcancerforeningarnas Riksorganisation (BRO) - Sweden
The Royal Marsden Cancer Charity (No. 1095197) - United Kingdom
Corporate and Retail Activities:
Fondation Gustave Roussy - France
Aktion Pink Deutschland e.V - Germany
Associazione Italiana Ricerca Cancro (AIRC) - Italy
Fundación Cris de Investigación para Vencer el Cáncer - Spain
Ligue Genevoise contre le Cancer - Switzerland
The Royal Marsden Cancer Charity (No. 1095197) - United Kingdom
Asia Pacific
Breast Cancer Foundation - Singapore
Cancer Australia - Australia
Hong Kong Cancer Fund - Hong Kong
Japan Cancer Society - Japan
Korea Breast Cancer Foundation - Korea
National Cancer Society of Malaysia - Malaysia
Queen Sirikit Centre for Breast Cancer Foundation - Thailand
Shanghai Cancer Recovery Club - China
Taiwan Breast Cancer Alliance - Taiwan