The Limited Edition Collection
Composed of two all-new capsules—The Silver Collection and The Denim Collection—each of which reissues and reimagines Ralph Lauren's most iconic '90s-era Polo Sport designs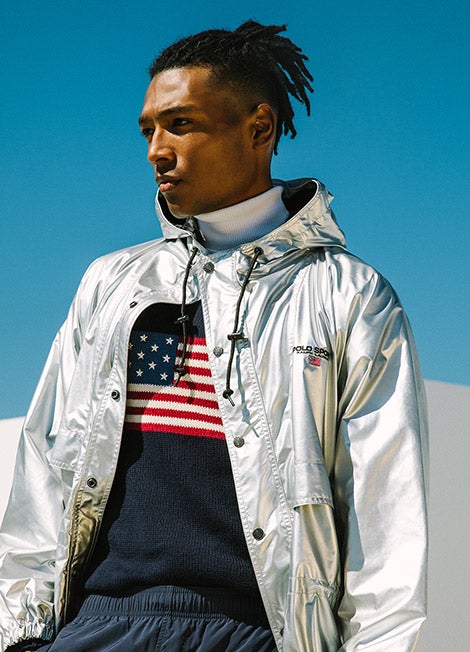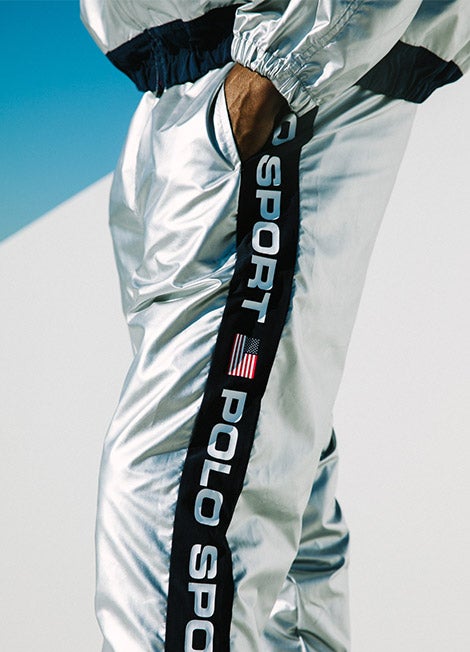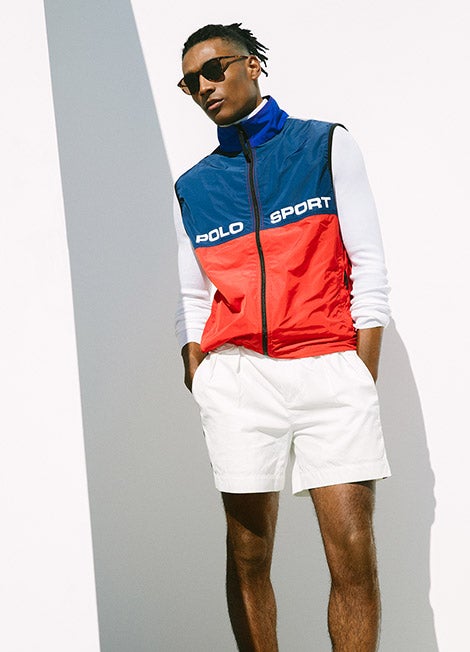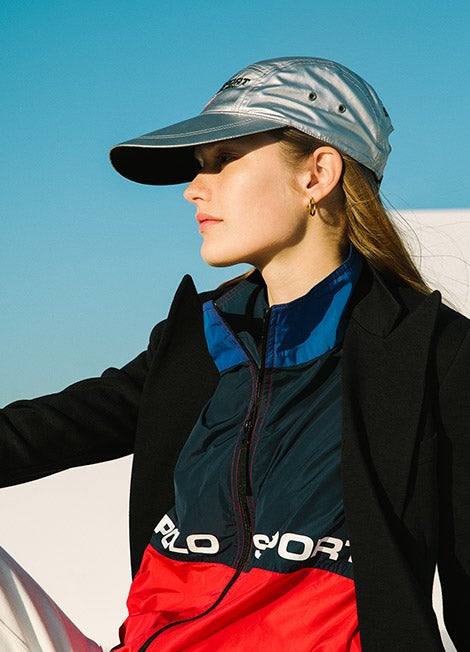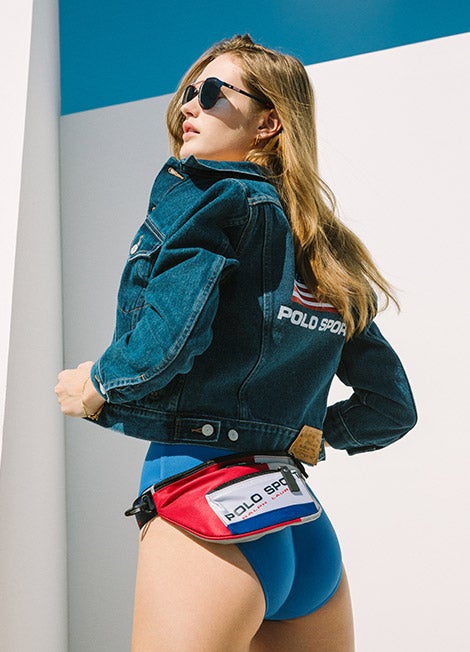 "It embodied all that was the '90s."
—Jamel,
New York City

"POLO SPORT EPITOMISES A CERTAIN ERA, and a very, very happy one of my life."
—James,
United Kingdom

"The most memorable, flyest, freshest gear since I was a teenager—and I'm 40 years old now."
—Bernice,
New Jersey

"I smelled that cologne and thought it was the greatest smell in the world."
—Kevin,
Colorado Springs

"It was a lifestyle; it wasn't about anything except being fresh all day."
—"Ralphie Head,"
Brooklyn

"Polo Sport made me the man that I am. To me it's not a brand—it's a lifestyle. A life changer."
—Juan,
New Jersey

"It's like history, more so than any other Polo. Polo Sport is it."
—Aiden,
Chicago
Dial +44 207 953 4144 and leave a message with your Polo Sport story and you could be featured on Instagram and in RL Mag. (Be sure to include your name and hometown.) Local rates may apply.
By leaving a voicemail, you agree that Ralph Lauren Europe Sàrl and its affiliates have the right to print, publish, broadcast, distribute, and use in any media now known or hereafter developed and throughout the world your submission and name for advertising and promotional purposes for a duration of two years, without any further compensation. You are entitled to request access or deletion of your submission at any time by contacting dataprotectionofficer@ralphlauren.com. For more information on how your personal information is used and protected, read our Privacy Notice available at RalphLauren.co.uk.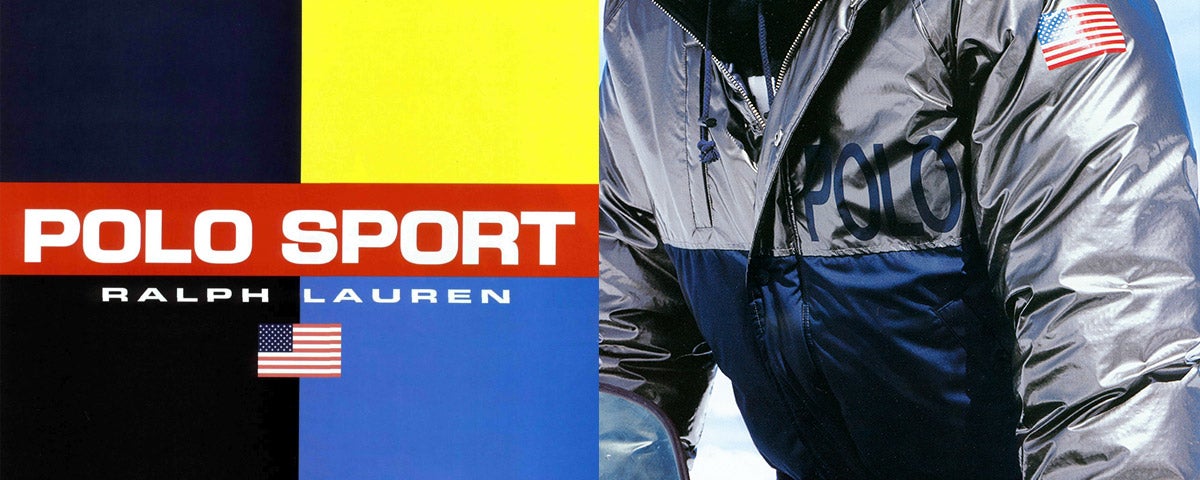 MADE TO MOVE
The origins—and impact—of Polo Sport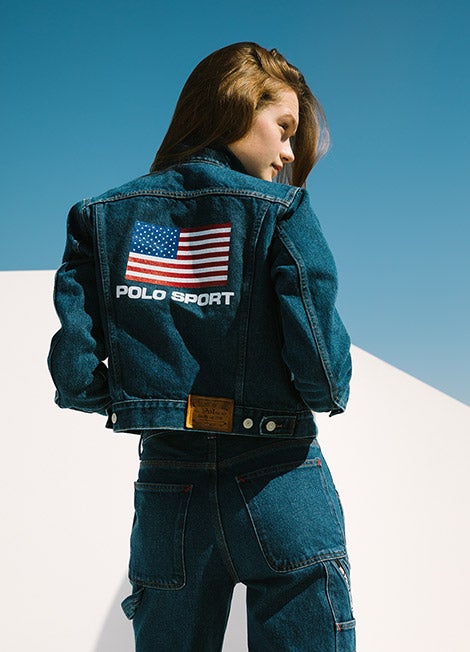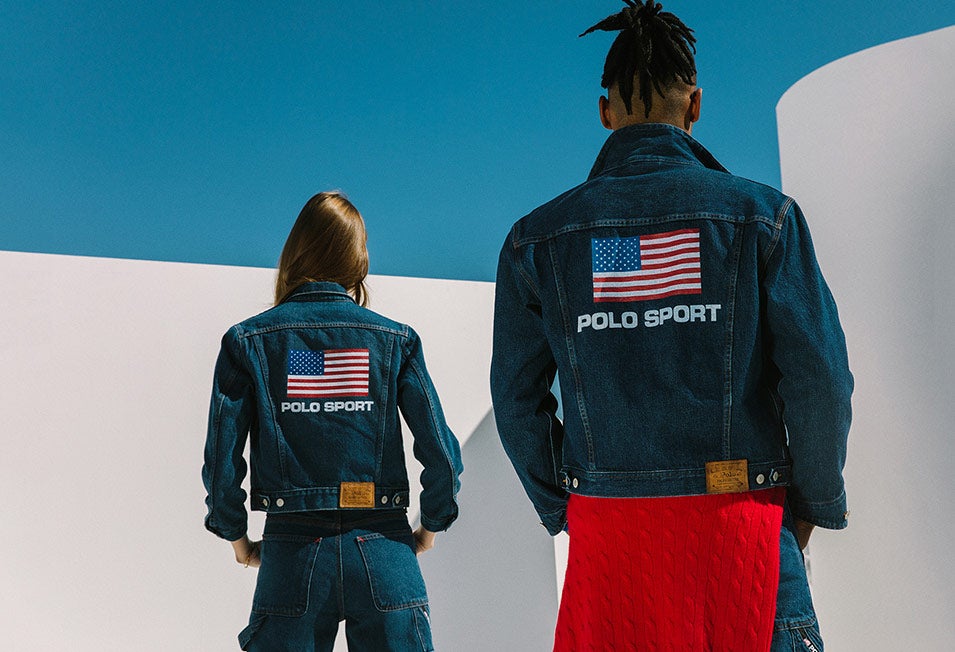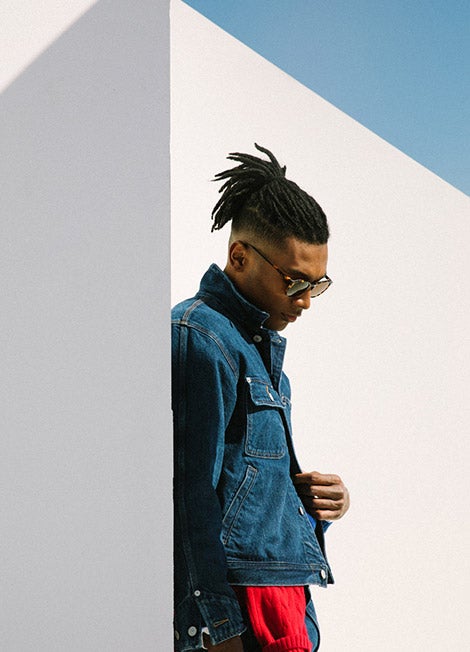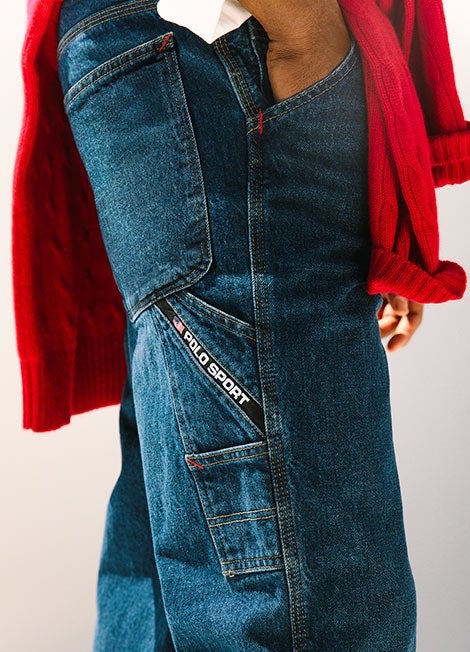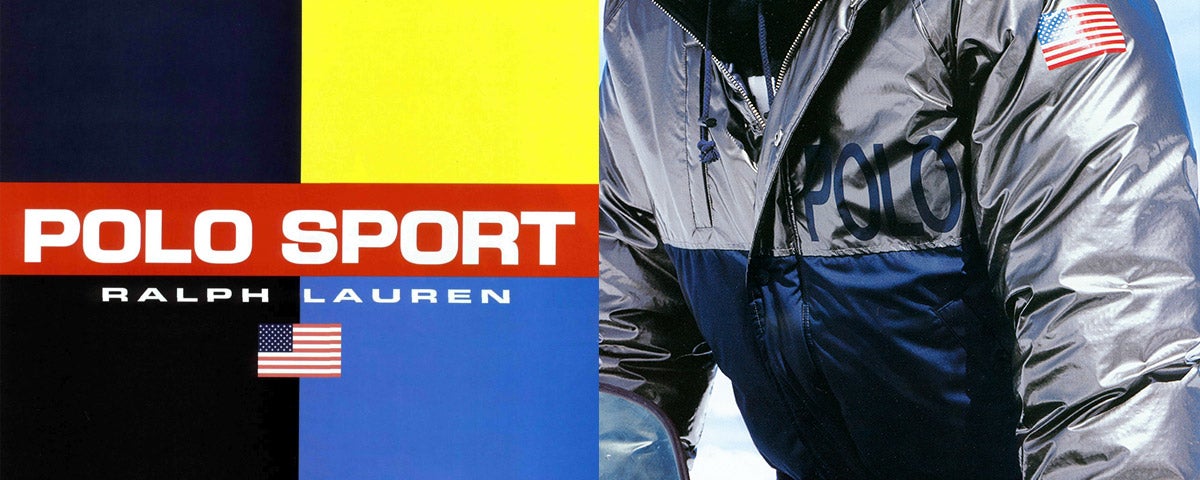 MADE TO MOVE
The origins—and impact—of Polo Sport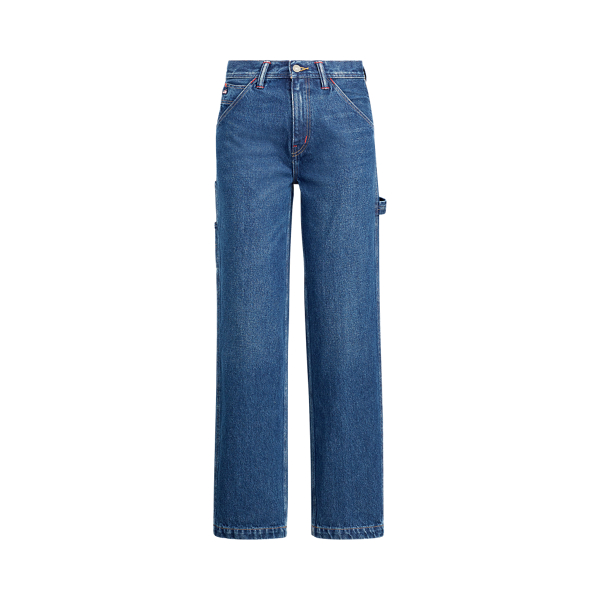 Limited-Edition Utility Jean
Coming Soon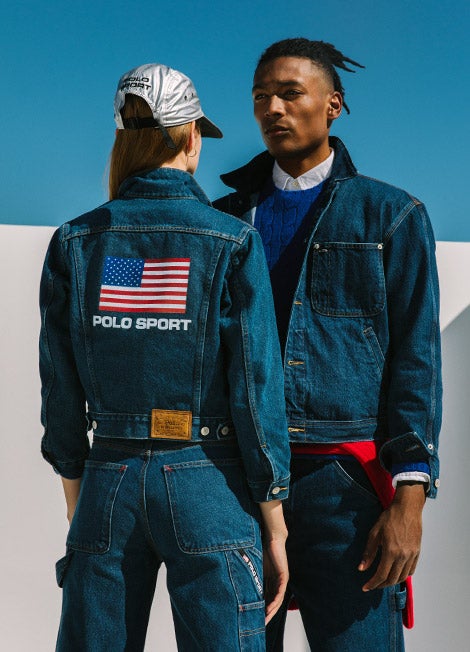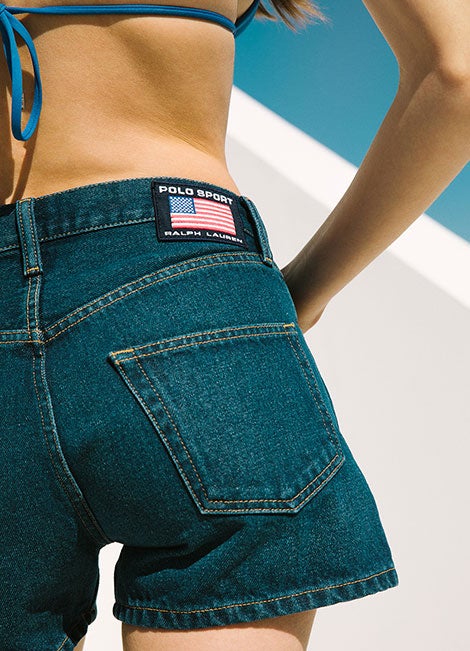 Find a Store
United Kingdom
RalphLauren.co.uk
Ralph Lauren Manchester
Selfridges & Co. (in-store & online)
London
Birmingham
Central Manchester
Manchester
Flannels (in-store & online)
END (online)
Germany
RalphLauren.de
BSTN (online)
Uebervart (online)
Italy
RalphLauren.it
Ralph Lauren Rome
Double F (online)
La Ferramenta
Bologna
France
RalphLauren.fr
Ralph Lauren Madeleine
Citadium
Paris
Family (in-store & online)
Avignon
La Fabric Shop
Nice
The Graduate Store (in-store & online)
Bordeaux
Spain
RalphLauren.es
Sivasdescalzo
Madrid
Barcelona
Boutique Bount‌i
Santa Cruz de Tenerife
Portugal
Wrong Weather Store
Porto
Sweden
Caliroots (in-store & online)
Stockholm
Denmark
Le-Fix (online)
Russia
LAMODA (online)
Israel
Ralph Lauren - Ramat Aviv Mall
Tel Aviv-Yafo
United Arab Emirates
Ralph Lauren - The Dubai Mall
Dubai
Ralph Lauren - Mall of the Emirates
Dubai
United Kingdom
RalphLauren.co.uk
Ralph Lauren Bond Street
House of Fraser (in-store & online)
London
Selfridges & Co. (in-store & online)
London
Birmingham
Central Manchester
Manchester
Browns (in-store & online)
Flannels (in-store & online)
Germany
RalphLauren.de
Breuninger (online)
KaDeWe
Berlin
KICKZ (online)
France
RalphLauren.fr
Ralph Lauren Saint Germain
Ralph Lauren Madeleine
Ralph Lauren Lyon
De Bijenkorf (online)
Galeries Lafayette Champs-Élysées
Paris
Citadium
Paris
Family (in-store & online)
Avignon
The Graduate Store (in-store & online)
Bordeaux
Italy
RalphLauren.it
Ralph Lauren Rome
Slam Jam (online)
Oregon
Arese
Mazzoni Sauro
Prato
Spain
RalphLauren.es
Mírame
Madrid
Sivasdescalzo
Madrid
Barcelona
Teatriz
Ponferrada
Sweden
NK Stockholm
Stockholm
Caliroots (in-store & online)
Stockholm
Russia
LAMODA (online)
United Kingdom
RalphLauren.co.uk
Ralph Lauren Bond Street
House of Fraser (in-store & online)
London
ASOS (online)
Germany
RalphLauren.de
Breuninger (online)
KaDeWe
Berlin
France
RalphLauren.fr
Ralph Lauren Saint Germain
Ralph Lauren Madeleine
Ralph Lauren Lyon
Italy
RalphLauren.it
Ralph Lauren Rome
Spain
RalphLauren.es
Sweden
NK Stockholm
Stockholm
Caliroots (in-store & online)
Stockholm
Russia
LAMODA (online)